Women's Brazilian Jiu Jitsu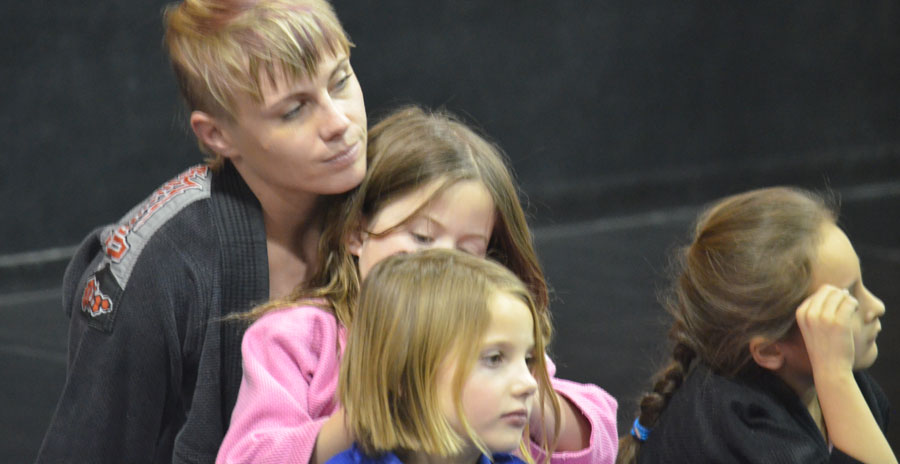 At Kompound Training Center we believe the art of Brazilian Jiu-Jitsu is something that should be experienced by everyone, regardless of age or gender. Not only is it a fun way to stay fit, it's also a great way to learn discipline and practice self-defense. Our Women's classes help female students of all experience levels to enter the world of BJJ.
The Women's classes focus on all the same principles that are covered in the Fundamentals and All Levels classes. You'll learn the basic moves, discover how to connect them together into a smooth series of moves and put your Jiu-Jitsu training to work for you. If you're serious about competing or if you just want to learn an effective form of self-defense, this is the perfect way to do it.
Why have a separate class just for women? The difference is preference. It is the same curriculum taught in the Fundamentals and All Levels classes, just taught by female instructor and a dedicated environment. Offering a class that caters to those interested in learning about Brazilian Jiu-Jitsu, as well as, a building a community environment intended to promote greater participation by women of all ages and experience levels in Brazilian Jiu-Jitsu.